We would like to take a moment to welcome you to a new series called "Stuff We Like". It's exactly what it sounds like (we couldn't come up with a fancier title) – we are here to talk about products that are truly something special. We get our hands on loads of products and we want to highlight shampoos, styling aids and shave products that we love. Hopefully you'll get to learn something you didn't know or try something new!
On our inaugural post we have two products we are lovin' on.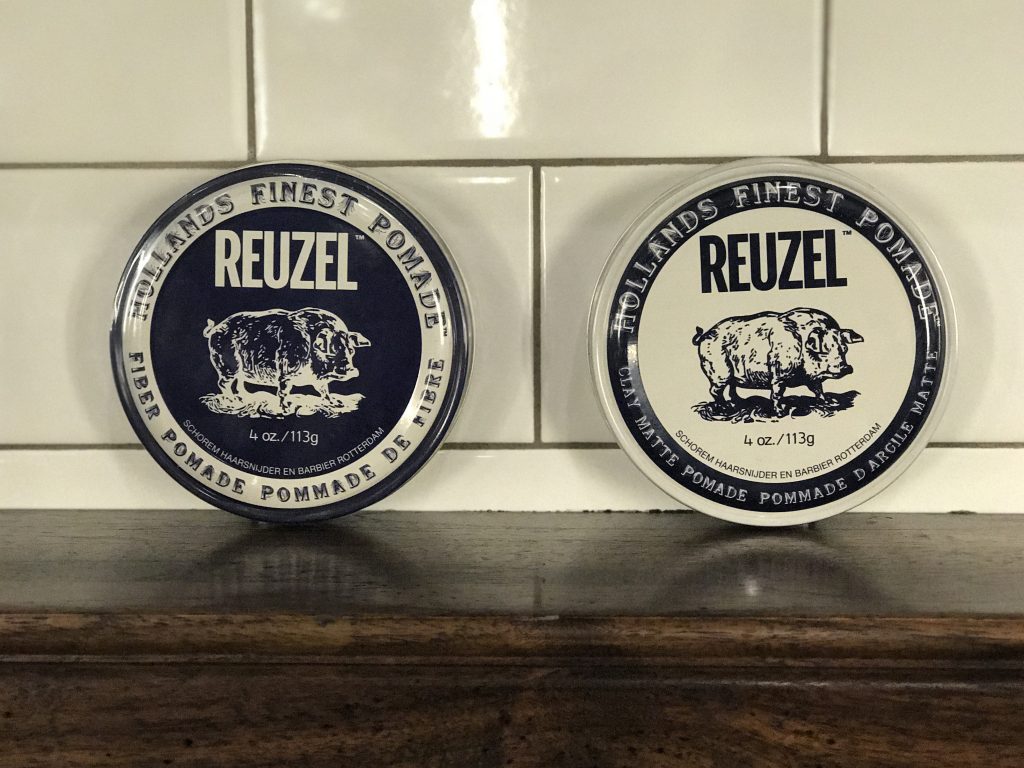 You've probably seen Reuzel around a lot. They gained a lot of notoriety by introducing grease and pomade styling products that catered to the old school rockabilly hairstyles that were reemerging.
Here's what one of our Senior Barbettes Carly Marcott is saying' about these 2 products.
Reuzel styling products are some of my current favorites. Especially the 2 new matte additions to their styling line. Let's chat about the Reuzel Fiber Pomade and Reuzel Clay Matte for a minute. 
The dark blue tin of Reuzel Fiber Pomade is a easy pliable cream pomade that you can restyle with out having to add more product or re-wet the hair. It's super easy to work into the hair, you just need a small amount, emulsify in your hands, and distribute through out starting at the roots in the densest areas of your head. Work it through to the ends of the hair with either your fingers or a styling tool.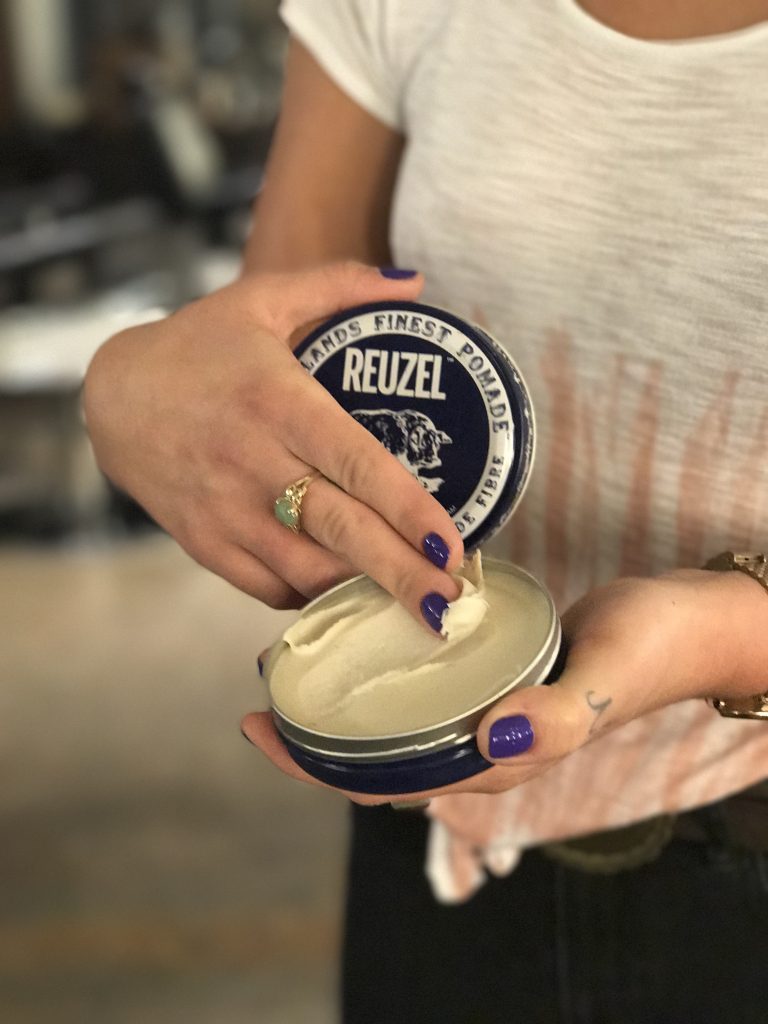 I've noticed that It has been a crowd pleaser amongst those who wear hats or ride bikes. It can be reworked to remove their hat/helmet head hair once they take those hats off. I almost always recommend it to either guys in this category. Although, you definitely don't need to ride a bike or be a hat wearer to use it!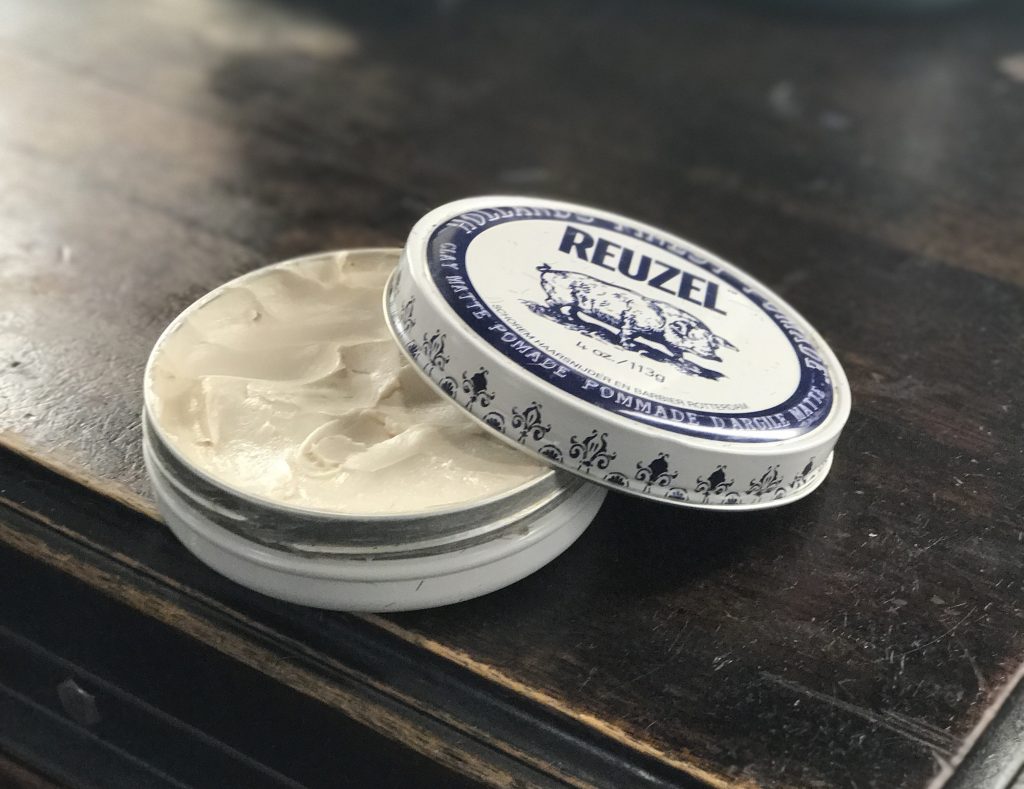 The white tin of Reuzel Clay Matte is a new smoother clay to work with. Not as stiff as others, much more creamy. It packs a lot of hold and easy to use to create a messy lived in look. Take a dime sized amount, emulsify and run through starting at roots rake through to ends of the hair with your fingers and style. You can concentrate product on certain areas to create a piecey & textured finished look by pinching pieces of hair between two fingers and pulling up. 
Both wash out well despite their hold, leaving no residue or damage. 
We're excited to offer both of these new products to you. Ask any of our Barbettes while in the chair and they'll share their favorite reasons they love these 2 products!